Here is an idea on how a sovereign roll-up can have permissionless decentralized sequencers, without relying on a leader schedule.
The idea is to have a "fork-choice rule" where the network accepts the first valid roll-up block produced within a celestia slot, ordered by how much gas the roll-up block consumed, denominated in the roll-up's gas token. The idea here is that the roll-up's leader selection protocol strongly favors liveness, and inherits safety from Celestia.
A diagram below: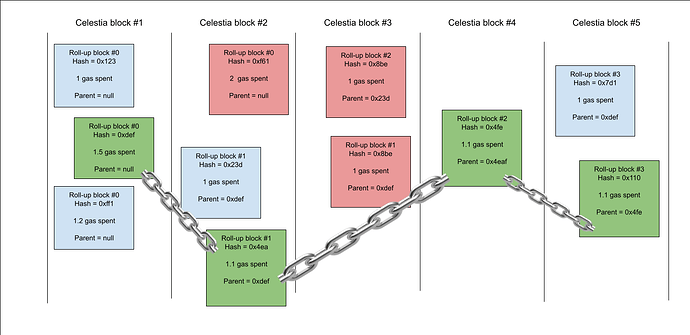 if multiple blocks with the same height arrive within the same celestia block, accept the one with the higher fee revenue. if one arrives a slot late, reject it.
Some attacker could produce blocks that censor, but it would be expensive to continue such an attack for prolonged durations, as he would have to burn a lot of gas to continue winning the fork-choice rule. I assume a EIP-1559 fee market for the roll-up, and maybe something like a flat inflationary reward for the roll-up block producers.